Currently, there are thousands of microbiome-related research projects worldwide and hundreds of companies exploring possible applications. There are dozens of websites, news and other media covering the topic. In this sea of information, it is hard to filter relevant from non-relevant. Similar to many other areas of our life, communication of science-based facts is critical.
Despite impressive growth in the microbiome science and the related activities during last years, there is a global need for more awareness, transparency and communication in the field. These needs are more pronounced in some areas of the world than in the others. For example, in Germany where we are based, there is a significant number of academic groups engaged in microbiome research. However, in comparison to some other European countries and, especially to United States, there is a large gap between the level of research activities and the level of investments and commercial applications.
Our mission is to meet those needs by communicating science-based information about power of microbiomes as well as by providing services to all relevant industries, institutions and individuals. To achieve this, stronger networking of researchers, entrepreneurs, investors, influencers and thought leaders in the field is necessary.
This process is two-sided:
On one side are those who need more information about the significance and the potential applications of microbiomes. On the other side are those who are already aware and /or active but need more practical information and advice.
Our goal is to connect both.
MB-companies (N=200) / country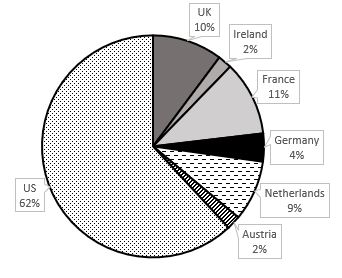 MB-companies / 1 Mio. population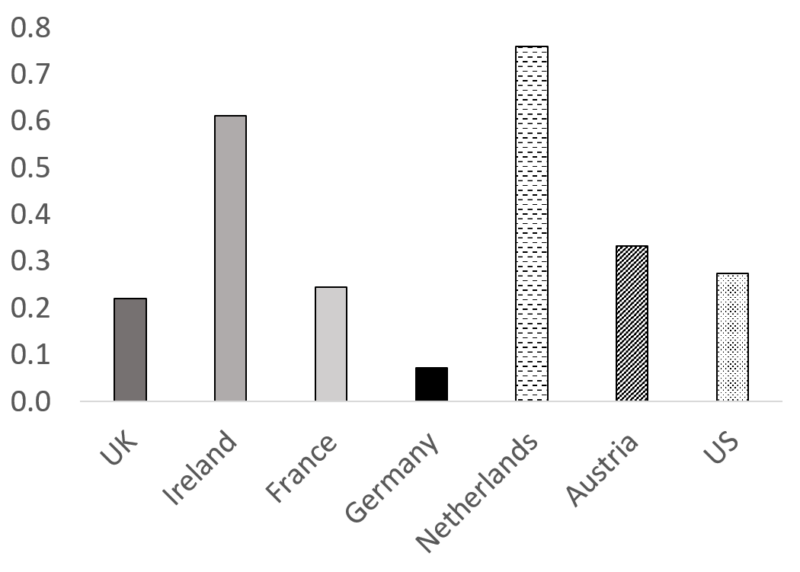 MB-companies / 100 research projects